QUESTIONS
P.O. Box 631 Station A
Toronto, ON, M1K 5E9
?
Canadian Students
Canadian Students
If you have been contacted to re-enter, you must:
Complete the Re-Entry and Protocol Training

Do the daily COVID-19 assessment on the
Campus Safety App

Have your mask

Have your myCard
Starting the Winter 2021 semester at Centennial
Starting classes at Centennial College this winter? Due to the global COVID-19 pandemic, most of our programs are being taught online, but we will be scheduling some limited in-person lab and studio time for "hybrid" programs that have practical skills components, such as nursing. You're probably going to be learning from home most of the time, and we require students to stay off-campus whenever possible.
Our campuses are open this winter to those students who have lab or studio times and locations shown on their timetable. Before coming to campus the first time, you will have to follow our re-entry procedures. You will learn about our campus safety protocols, wearing personal protective equipment (PPE) and other guidelines to keep you safe during the pandemic. You will do a quick online quiz to test your knowledge, then present your little certificate the first time you come on campus for your lab. After that, you will do a brief health check with staff every time you enter the building.
In addition to our programs, Centennial has done a great job of shifting our campus services online so that you can access virtually anything you need through your computer, such as ordering textbooks. If you are required to come on campus, here's a quick and easy guide to what's open, what's closed and what's online, so you can plan your visit effectively.
The parking gates are up!
If you drive to campus, you won't have to pay to park your car. Rather than charging for parking passes, our college campus parking lots are free to use by students and employees during the Winter 2021 semester.
The Local Café and Restaurant is closed
The Local Café and Restaurant at Progress Campus will remain closed for the Winter 2021 semester.
Select campus beverage and snack vending machines are stocked
Due to reduced traffic on campus, our Food Services options are limited by restrictions and hours of operations. However, campus vending machines have been restocked with fresh beverage and snack items you can buy anytime.
Food Services on campus
Due to restrictions and reduced traffic on campus, our campus food service options are currently limited. If restrictions allow the goal is to have select open hours of operation at our Progress, Ashtonbee and Morningside Tim Hortons locations, as well as, begin a Downsview campus food service pilot during the winter 2021 semester. Stay turned for updates!
Microwave ovens are available for use
If you have more than one lab, it's a good idea to pack a lunch, snacks and a water bottle! You can also bring food to campus to heat up using the microwave ovens in the cafeterias. There will be signage posted around the microwave ovens to remind students and employees to sanitize before and after use.
Alternative Prayer Rooms are open
Our current carpeted prayer rooms are closed. However, non-carpeted classrooms will be used instead, and individuals are being asked to bring their own prayer mats.
myCard
To receive your myCard you must upload your picture. All approved pictures received prior to December 23, 2020 will be printed and available for pick up during your first week of classes at your respective campus. If you submit your picture during the holiday closure, once approved it will be printed and delivered to your campus within 48 hours.
Upload your myCard photo here.
You can also download your virtual myCard to your mobile device through the App Store or Google Play. It's easy and can be used as Campus Photo ID and to check-in on campus!
Bookstores
Campus Bookstores are closed for in-person shopping, but online bookstores are open! Shop early for fastest delivery of your course materials! Avoid start up week's virtual lineups, start shopping as soon as December 28, 2020. Home delivery and Curbside Pick-Up available! Start your order here:
Access thousands of library resources & get help with your courses online!
While access to the Libraries' print resources is temporarily unavailable, students can continue to access all of the Libraries' online resources from our website. Live support is also available through our online chat service, email & phone.
Device Loan Program Drop-offs begin
If you borrowed a Chromebook or laptop device through our device loan program, you are now able to return them to the Library (L-Block) entrance at Progress Campus. More details will be emailed to everyone who has a loaner device.
IELTS Test Centre Re-Opening
IELTS testing is taking place at a reduced capacity. The testing centres will be open for students with appropriate safety procedures in place.
Assessment Centre for Centennial Students moves online
The School of Advancement Assessment Centre will operate online.
Lockers for labs
If you have an on-campus lab in your timetable, you'll have access to day lockers when you return to campus.
Athletics & Recreation is closed
All athletic facilities, including your campus gym or workout facility, will stay closed. Varsity sports have been suspended for the winter. In the meantime, if you're still looking to get fit, your Student Association (CCSAI) is streaming live instructional fitness classes on YouTube and Instagram. Check out their schedule on the CCSAI website, on Instagram at awc.ccsai, and on YouTube at AWC Fitness.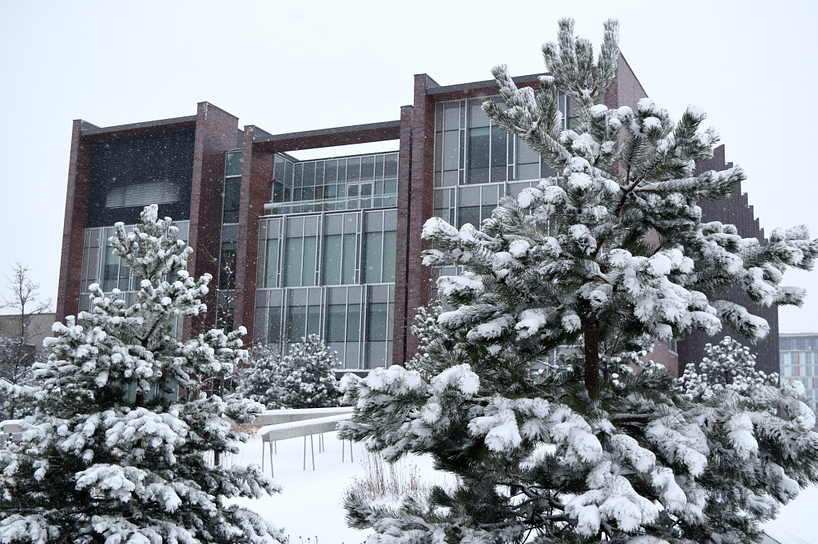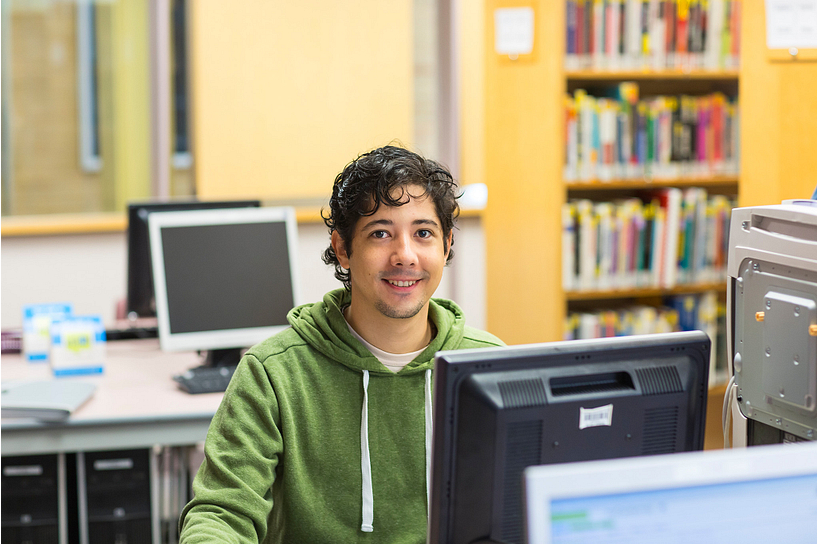 Resources