QUESTIONS
P.O. Box 631 Station A
Toronto, ON, M1K 5E9
?
Travelling to Campus
Travelling to Campus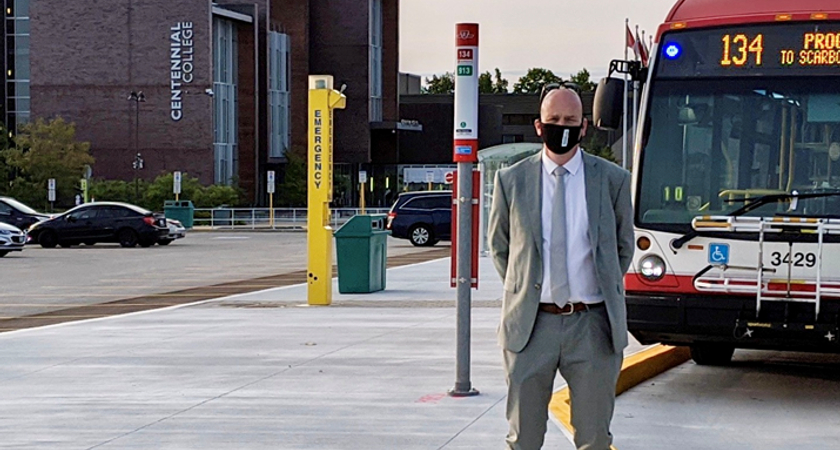 Centennial College is served by a large public transit network that includes the Toronto Transit Commission (TTC) and the GO Transit regional system. All of our five campuses are situated on busy bus routes that connect to Toronto's subway, light rail and train lines. The red TTC buses and green GO buses are your direct link to our campuses.
Toronto's public transit network is very safe and secure. During the COVID-19 pandemic, both transit systems have revised their bus schedules and operations to help manage passenger loads so that people can maintain a proper distance from each other, along with other COVID-19 precautions including mandatory mask-wearing on transit vehicles and providing hand-sanitizing stations.
Both the TTC and GO Transit have published lots of helpful information to keep riders safe and informed during the school year, when many young people use transit to get to class. Please take a little time to read the information posted on each transit system website: