QUESTIONS
P.O. Box 631 Station A
Toronto, ON, M1K 5E9
?
Get Hired Grad Conference - April 20-22
Get Hired Grad Conference - April 20-22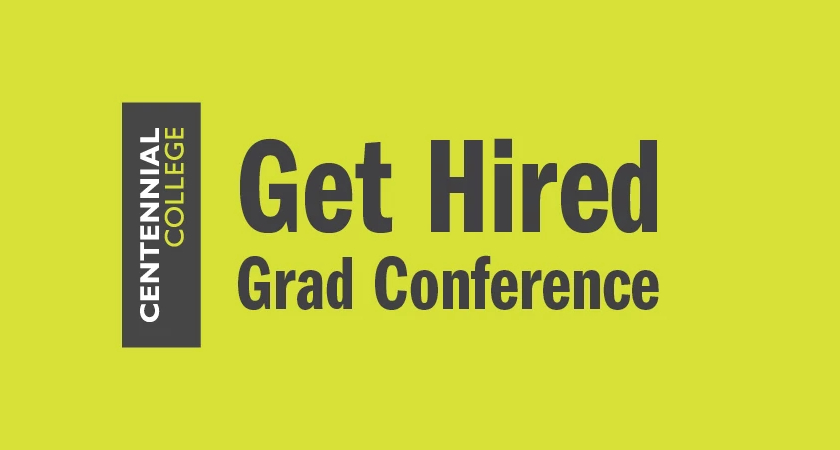 Congratulations, Class of 2021!
Are you looking for work? Do you want to connect with employers? Join us for 3 days of interactive sessions where you will work alongside employers and alumni to transition from college to career with confidence and resilience.
You will learn about, where the jobs are, how to advocate for yourselves, how to find work according to NOC for PR, practice interviews with employers, how to communicate like a leader in the workplace, and more. You will leave the conference feeling energized and more confident about your future. Attend sessions for a chance to win prizes!
Register Now
To register and receive the event ZOOM link, please visit HireCentennial and login with your student number and myCentennial password. Alternately, if you do not have a HireCentennial account, please fill out this form.
Brought to you by: